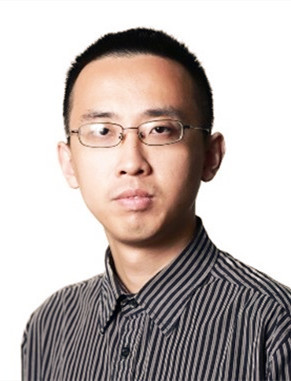 Brief CV
Research Interests
Courses
Services to External Academic Communities
Publications
Lab Introduction
个人简历:
Dr. Zhiwei Ma is currently a tenure-track assistant professor of Biomedical Engineering and the principal investigator of the Laboratory of Translational Neuroimaging at ShanghaiTech University. He earned his BS at Jilin University, his MS at The Ohio State University—Columbus, and his PhD at Pennsylvania State University—University Park. He completed his postdoctoral training at the National Institute of Neurological Disorders and Stroke, National Institutes of Health.
研究领域:
Small animal fMRI

Connectomics

Imaging genetics

Outlier analysis of population neuroimaging cohorts
教学与课程:
Advanced Applications of Biomedical Imaging A: Functional Neuroimaging
Python Programming
学术任职:
代表性论文:
Selected publications:
Ma, Z., Reich, D.S., Dembling, S., Duyn, J.H., Koretsky, A.P., 2022. Outlier detection in multimodal MRI identifies rare individual phenotypes among more than 15,000 brains. Human Brain Mapping 43, 1766-1782. (Cover article)

Ma, Z., Zhang, N., 2018. Temporal transitions of spontaneous brain activity. Elife 7.

Ma, Z., Perez, P., Ma, Z., Liu, Y., Hamilton, C., Liang, Z., Zhang, N., 2018. Functional atlas of the awake rat brain: A neuroimaging study of rat brain specialization and integration. Neuroimage 170, 95-112.

Perez, P.D.†, Ma, Z.†, Hamilton, C.†, Sanchez, C., Mork, A., Pehrson, A.L., Bundgaard, C., Zhang, N., 2018. Acute effects of vortioxetine and duloxetine on resting-state functional connectivity in the awake rat. Neuropharmacology 128, 379-387. (†: Co-first author)

Ma, Z., Zhang, N., 2017. Cross-population myelination covariance of human cerebral cortex. Human Brain Mapping 38, 4730-4743.

Fu, Y.†, Ma, Z.†, Hamilton, C., Liang, Z., Hou, X., Ma, X., Hu, X., He, Q., Deng, W., Wang, Y., Zhao, L., Meng, H., Li, T., Zhang, N., 2015. Genetic influences on resting-state functional networks: A twin study. Human Brain Mapping 36, 3959-3972. (†: Co-first author)
Full list of publications:
https://orcid.org/0000-0003-2928-402X
实验室介绍:
The Laboratory of Translational Neuroimaging is dedicated to translating basic neuroimaging research into potential clinical applications. Our research focuses on the following two themes:
To develop methods of applying human neuroimaging research to clinical diagnosis and treatment of brain disorders.

To develop methods for small animal fMRI. Based on comparative neuroimaging, we will explore translational methods of applying neuroimaging findings from animal models to the research of human brain disorders.
Equipment available in our MRI research facility includes a 3.0 T human MRI scanner and a 9.4 T small animal MRI scanner.
We are actively recruiting postdoctoral fellows, graduate students, and research assistants to our lab. We welcome visiting scholars/students to study in our lab. If you are interested, please email your CV to zhiwei.ma@shanghaitech.edu.cn.